QUEER TANGO HISTORIES: MAKING A START…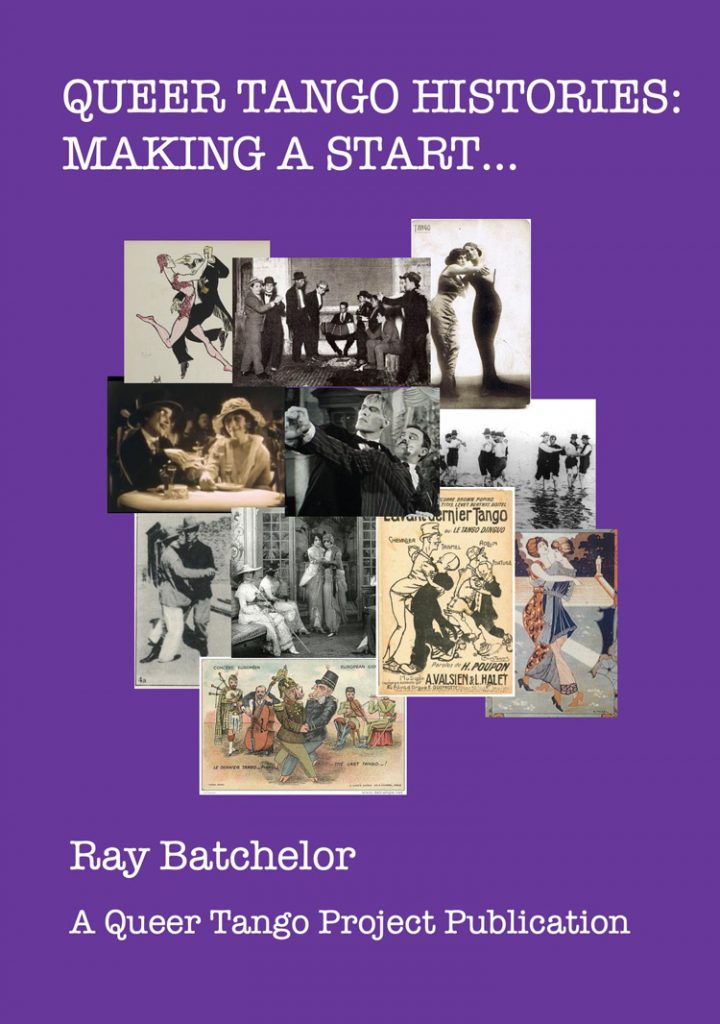 Download your free copy of the eBook:
QUEER TANGO HISTORIES: MAKING A START… (PDF 5.2 MB)
Make a donation to:
Human Dignity Trust
QUEER TANGO HISTORIES: MAKING A START…
By Ray Batchelor
Published by Birthe Havmøller / The Queer Tango Project
Queertangobook.org
ISBN 978-87-998024-3-2 (PDF)
July, 2020
About the Book
Ray Batchelor writes, 'I have always argued that queer tango as political action is at its most effective when it is danced.
This has not prevented me from seeing value in researching into it, thinking about it, writing about it and presenting papers about it. Normally these are complementary activities, with each informing the other, with the non-dancing work a useful branch of queer tango politics. If, for the foreseeable future, I cannot effect change by dancing queer tango, it occurred to me that I might use some of my time to review what I have done to date. I have decided to make this small, digital book out of some of the papers relating to queer tango history which I have presented at various conferences. Most of these papers, bar two, analyse the historical imagery I have digitally curated since 2016 for The Queer Tango Project in The Queer Tango Image Archive. I suggested to Birthe Havmøller, who runs The Queer Tango Project, that the Project should publish it. Birthe agreed, and the present volume is the result.'
Make a Donation
Queer Tango is tango with political purposes. While we are not asking for money, we are asking anyone downloading the book to make a one-off, £5-7 (or equivalent) donation to The Human Dignity Trust. The Human Dignity Trust uses the law to defending the human rights of LGBT people around the world. More than 70 countries across the world still criminalise LGBT people. You can help them bring that number down by donating.