3rd International Queer-tango Festival – Russia 2015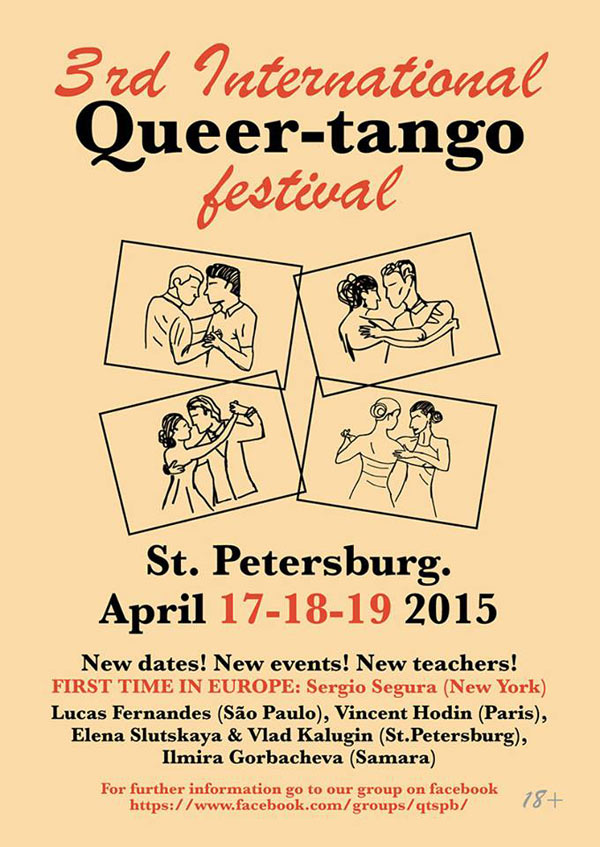 The 3rd International Queer-tango Festival in Russia presents first time in Europe queer tango teacher and professional dancer Sergio Segura (New York). For a list of the other teachers see the festival poster (above). From Natalia Merkulova and the queer tango festival team in St Petersburg, to whom we wish every success, – we share this message:
DEAR QUEER TANGEROS!
What we mostly care about during our events here at the festival is the safety and security of our guests! Therefore all the addresses of our workshops and milongas will NOT be published on any public Internet websites and social networks – ALL THE INFORMATION will be sent individually to EVERY GUEST in personal messages. We rely on your comprehension and support.
It's our extreme pleasure to receive you here and we all are waiting to hug you in one of the most beautiful cities of the world!
We need your support to stay strong.
Further details go to the group Queer Tango St Petersburg at facebook.