El libro de tango queer – informe de los progresos y ¡llamada de auxilio!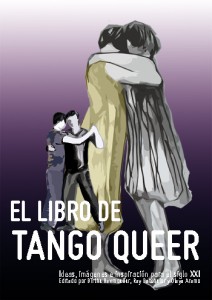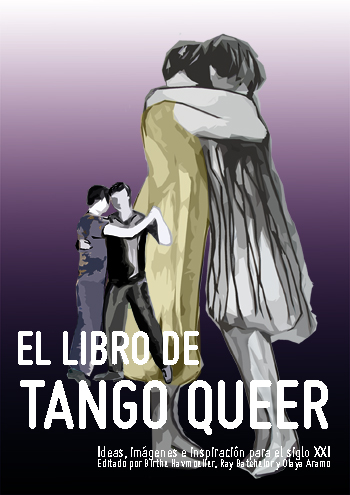 Vamos a ver, ¿Qué progresos logramos con la versión castellana de The Queer Tango Book, El libro de tango queer?
Francamente, no tantos como esperábamos. Cambios en la vida privada de algunas de las personas claves involucradas en este proyecto han hecho que se ralentara el proceso y se tambaleara. Aun así gran parte de El libro de tango queer está traducida y corregida y lista para publicarse. En vez de demorar la publicación hasta que todo el libro esté listo, The Queer Tango Project decidió que este material esté disponible ya mismo en una versión del libro "en construcción". De esta manera se pueden leer los capítulos en castellano y el resto, es decir, los capítulos que todavía no han sido traducidos, serán reemplazados por versiones en castellano a medida que vayan siendo traducidos y estén listos para ser publicados en la versión completa del libro.
Queremos agradecer a todos los que nos ayudaron a llegar hasta este punto, sin olvidarnos de los colaboradores iniciales y a aquellos que nos ayudaron con el idioma.
Si estás interesado en ayudarnos en estas últimas fases de la producción del libro, fundamentalmente en la traducción del inglés al castellano de Argentina del resto del material, ¡por favor contactanos!