Queer Tango – a Documentary about Queer Tango in New York
Video (2:46): Queer Tango is taking over NYC; a documentary by Chasing News. Lexa Roséan teaches a beginner's tango class at El Cid restaurant. Jack Hanley, who is a co-founder of Rainbow Tango, says, "We wanted a place for the LGBT community who enjoy open role dancing to enjoy a comfortable space." – Every Tuesday night, participants can feel at ease if a man wants another man to follow, or if a woman wants to take the lead.
Queer Tango has a small scene in NYC, but organizers hope to help it grow.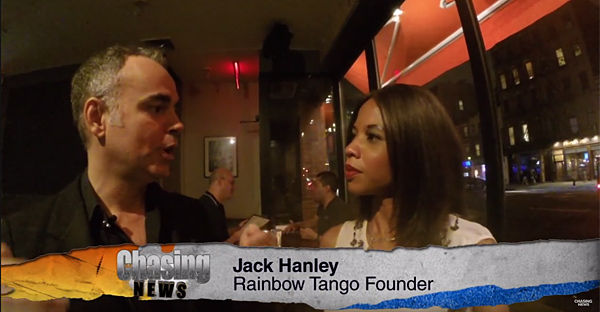 A still from the video above.