Queer Tango Marathon – Germany 2015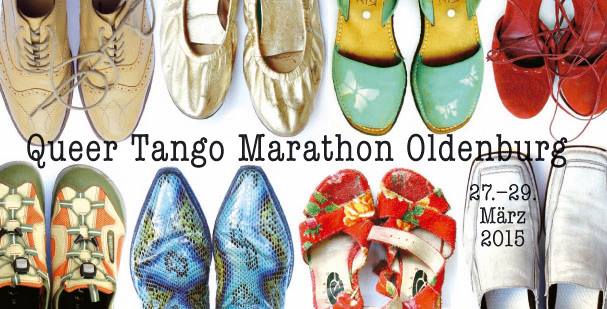 DO YOU FEEL LIKE
opening up the traditional leading-following structures of Argentine tango?
exploring the full spectrum of possibilities within both roles?
finding room where one can finally move past the 'gender trouble'?
Then come to the Calesita in Oldenburg (Germany), Bahnhofstrasse 11! The 1st Queer Tango Marathon will take place there from 27th to 29th of March 2015. We would love to invite to this event all the lesbian and gay tango dancers, as well as everyone else who feels like experiencing tango outside established gender roles.
What awaits you are: 48 hours of tango delight, delicious food and lots of wonderful people to meet and dance with.