Tango Weekends with Nancy Lavoie in Switzerland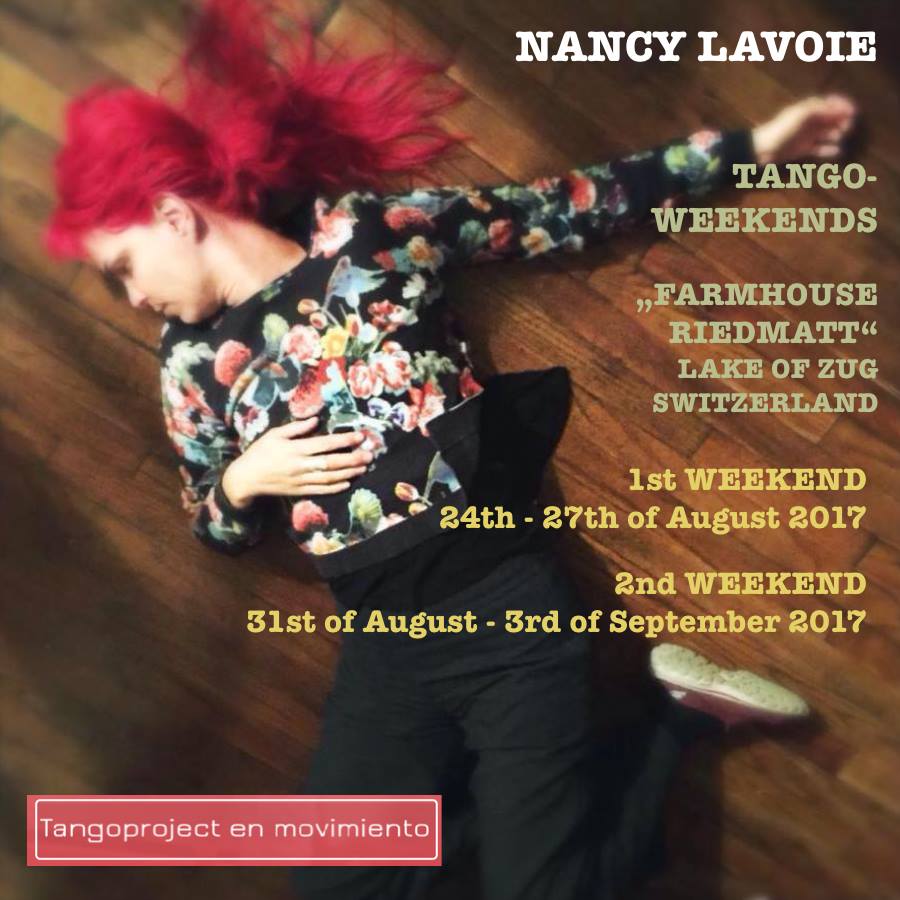 Enjoy two enchanting Tango weekends with us, surrounded by the idyllic landscape above the lake of Zug. The Riedmatt offers space for 10 – 12 people, a big dance floor in the hayloft and a wild romantic garden to linger. There are several double rooms and two single rooms available. You will have enough time around the workshops and Milongas to relax in the silence of nature.
1st tango weekend
Aug 24 – Aug 27
2nd tango weekend
August 31 – September 3
7 Workshops each weekend
Milongas on the hayloft
Thursday & Friday – cosy Milonga for the participants.
Saturday – open Milonga for everybody.
Culinary art
Breakfast in the farmhouse parlor.
Lunch & dinner in a wild romantic garden.
Address:
Riedmatt, Jürg Bläuer, Zugerstrasse 106a 6415 Arth, Switzerland
Spots are limited – 10 guests per weekend!
First come – first serve!
For details dowload the PDF on the website
www.tangoproject-en-movimiento.com
Contact:
Irene Gwerder igwerder@hispeed.ch 079 129 66 20