TangoMujer Promotional Video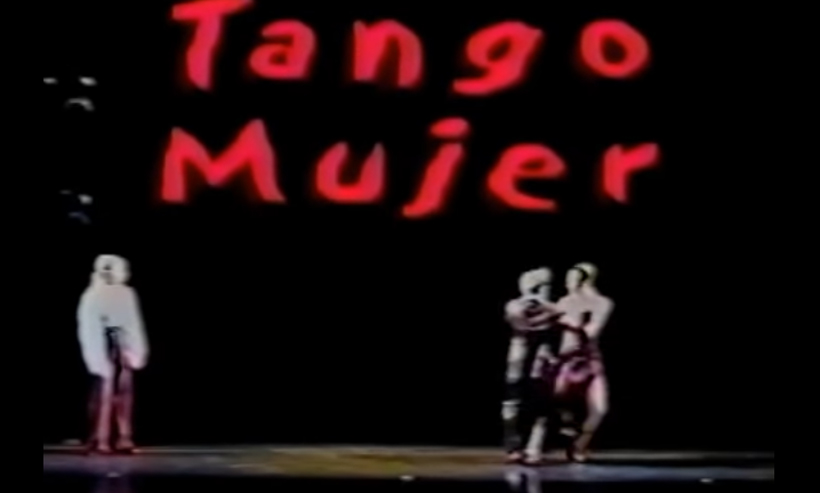 Video (6:38): TangoMujer promotional video with excerpts from theatrical piece "Vice Verso" plus "Mala Junta", "Maria", "Malena" and "Yumba" published by Valeria Solomonoff.
The company existed between 1996 and 2006 and was pioneer in not only being the very first all women tango dance troup in the world but also in it's understanding of the immense expressiveness of tango that goes beyond gender stereotypes. All company members were also Artistic Directors and co-creators of their many shows. Sharna Fabiano later joined the company. Vice Verso was a piece directed by Mark Hammond, with original score by Pablo Aslan and recieved a New England Foundation for The Arts Grant.