The 7. international Queertango Festival in Berlin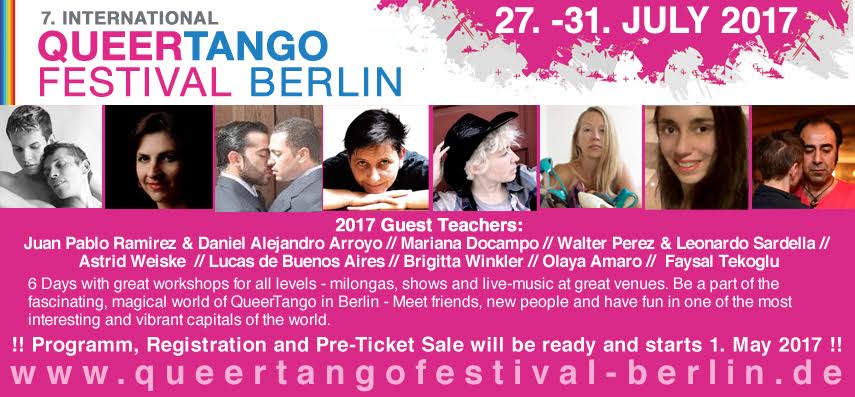 Astrid Weiske invites you to join the 7. International Queertango Festival in Berlin July 27 – 31, 2017. Registration will be open from 1st of May.
The guest teachers are: Juan Pablo Ramirez and Daniel Alejandro Arroyo; Mariana Docampo; Walter Perez and Leonardo Sardella; Lucas de Buenos Aires; Brigitta Winkler; Olaya Aramo; Faysal Tekogul; and Astrid Weiske.