'Comme il faut' – a Documentary
Video (23:25): Comme il faut (Properly) with English subtitles, from 'Máster documental creativo UAB' on Vimeo. The film is made in Barcelona, Spain. It is a documentary about Roberto López, Carmen Hergos and the students at la Garúa Queer Tango Club Barcelona. Participants: Roberto López, Rodolfo Sanz, Carmen Hergos, Allesandro Tonin. Director: Jordi Gómez. Producer: Eva Martin. Photograper: Elena Martin.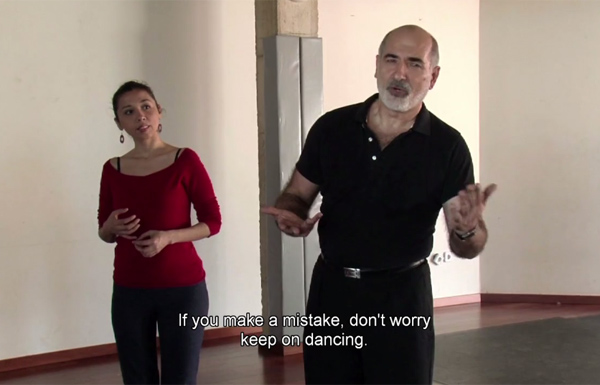 Carmen Hergos and Roberto López teaching. Still from 'Comme il faut'.