RUSSIAN DRAMA is coming soon!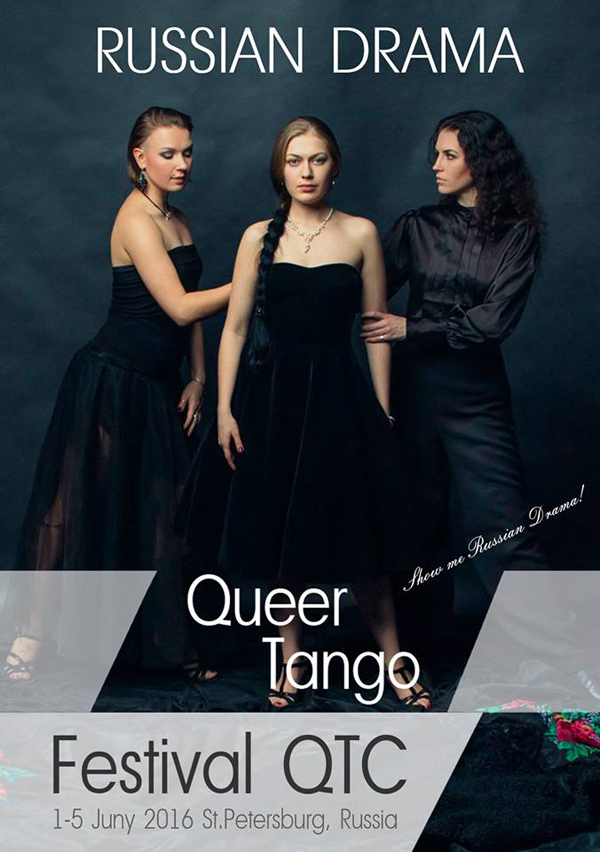 RUSSIAN DRAMA is coming soon!
Dear tango friends all over the world, we invite you to our second Queer Tango Festival QTC in the most beautiful city of Russia — St Petersburg! From 1th to 5th of June 2016, you will have a chance to explore the beauty of Russian Queer Tango, Russian culture — and mysterious Russian soul!
We are holding four unrepeatable milongas in Russian style: Eugene Onegin, Master and Margarita, the Swan Lake, the Gypsies. Every milonga is related to a masterpiece of Russian culture and has its unique style and atmosphere.
We also prepared a rich program of workshops: our maestros this year are: Soledad Nani, Daniel Arroyo Miranda & Juampy Ramirez, Céline Tiberghien, Marina Ventarron, Anna Morisot and Sasha Neiland.
More information about the event and tickets are on: http://www.qtdfest.com/
Our FB page: https://www.facebook.com/qtangoclub