Book Launch – Queer Tango Politics by Ray Batchelor
A New Queer Tango Project Publication
The Queer Tango Project, aka yours truly (Birthe Havmøller) and Ray Batchelor, are happy to announce that we have published a new free queer tango ebook book: Queer Tango Politics by Ray Batchelor (The Queer Tango Project, June 2023). – Read more about the book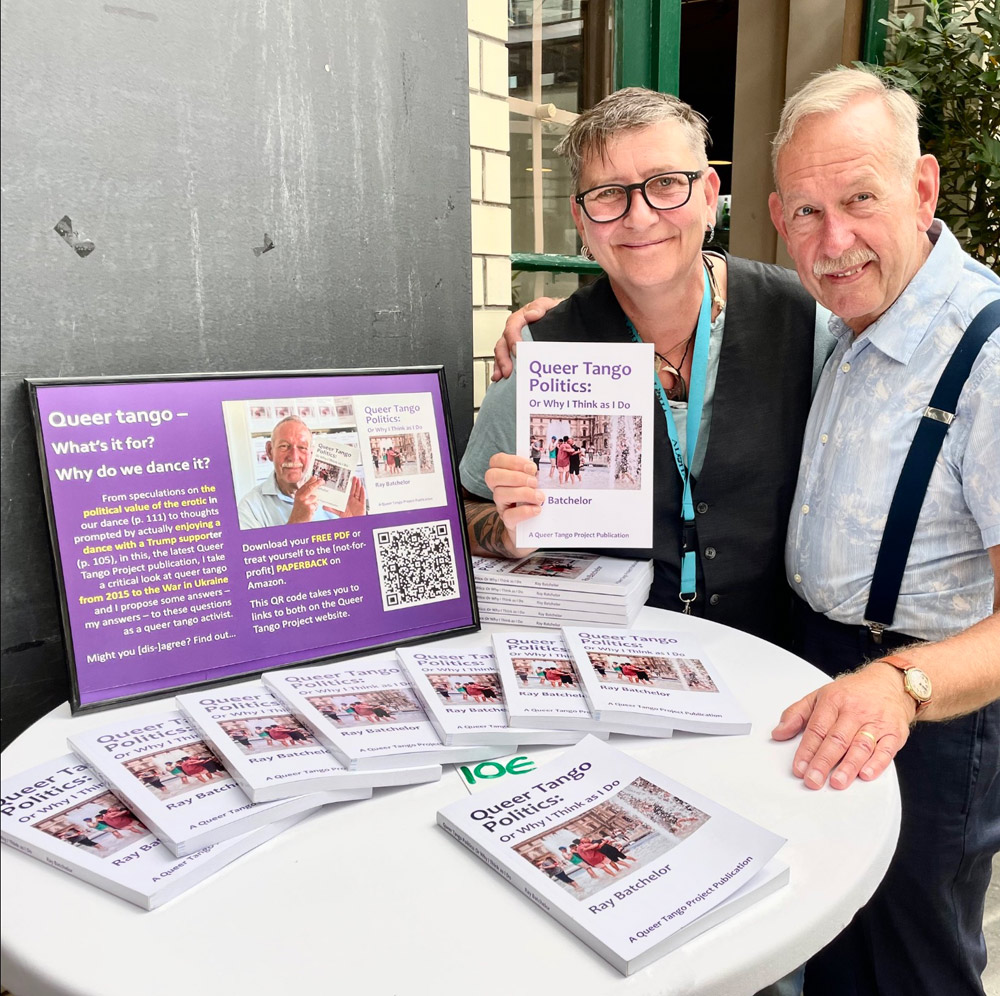 Organiser of the International Queer Tango Festival Astrid Weiske with author Ray Batchelor in Berlin.
Book signing in Berlin
Ray Batchelor is on a book signing tour in Berlin at the 2023 International Queer Tango Festival with a stack of real books. He set up The Queer Tango Bookshop at the festival cafe, Café Compas at Phynixtanzt studio where his stack of books were sold out in a couple of days. However, you can still meet Dr. Ray Batchelor. He will take part in the Panel discussion round at the BEBOP (milonga venue) in Berlin, Germany on July 9 at 4.30 – 6.30 pm.
Queer Tango Politics
This publication features a collection of Ray's essays and papers. In this, the latest Queer Tango Project publication, Ray take a critical look at queer tango from 2015 to the War in Ukraine and, as a queer tango activist, he proposes some answers – his answers – to these timely questions.
Dr. Ray Batchelor
is a dancers, a historian, a queer tango activist and my co-editor. We have shared a number of anthologies with the Tango World and our friends in the QT comnunities.
Go download your free ebook or buy the paperback (on Amazon). It is a great read.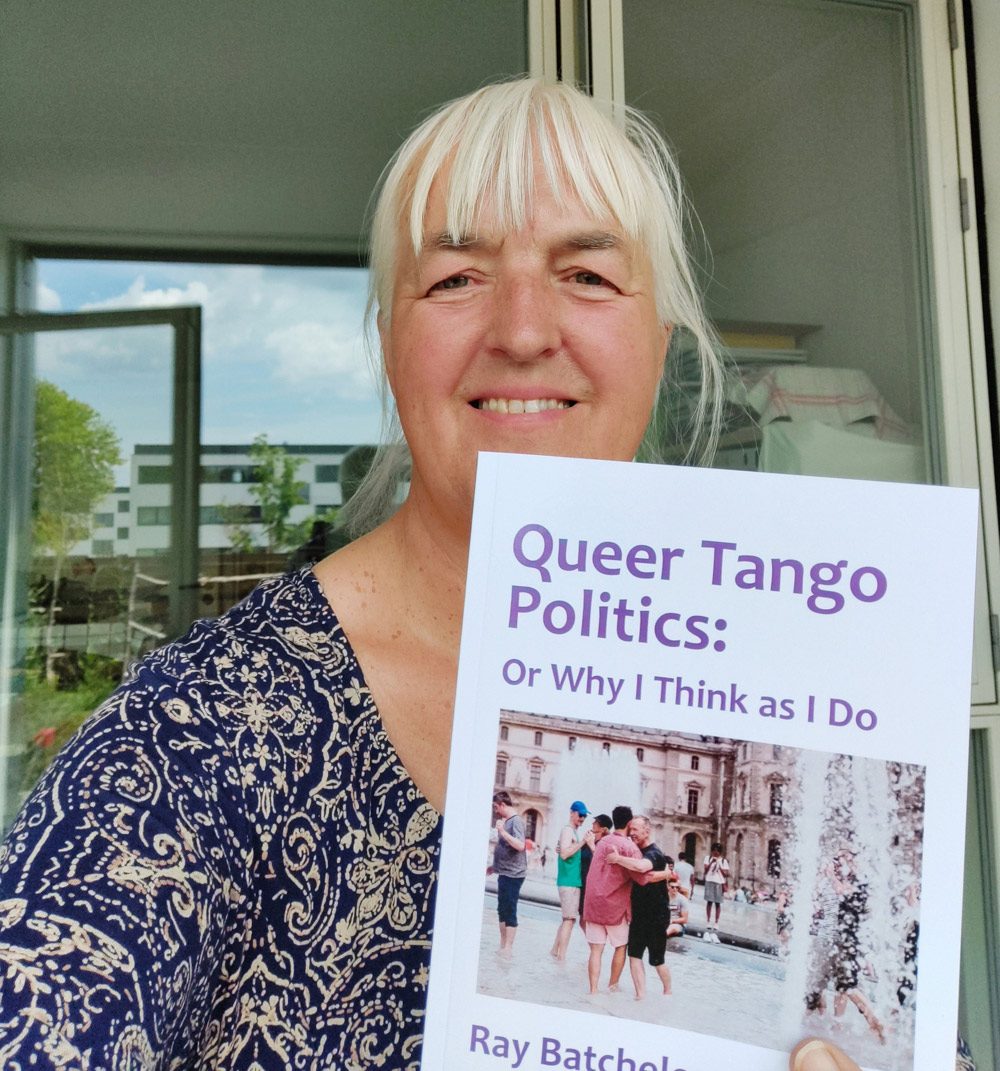 Birthe Havmøller with a copy of the not for profit paperback, Queer Tango Politics by Ray Batchelor, published by The Queer Tango Project, June 2023.