Dance a Queer Tango in Memory of Ekaterina Khomenko.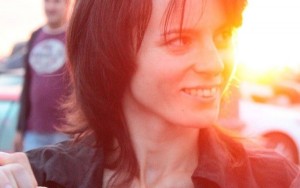 Queer Tango teacher Ekaterina 'Kot' Khomenko, 29, was found dead in her car early in the morning of September 7 2014. (The Queer Russia website has written a post about the murder of Ekaterina, but it has been taken off line in now – i.e. December 2015).
Ekaterina was buried in her village near Moscow today. The Queer Tango Book Team, Birthe, Ray and Olaya want to express our condolences to her family and close friends St. Petersburg. We did not know her, but she was a Queer Tango friend, a member of the international Queer Tango community and we will remember her as the Queer Tango dancer and teacher she was.
Around the world Queer Tango communities are now dedicating their next milonga to Ekaterina Khomenko. Go dance a Queer Tango for Ekaterina.