LEU TANGO WEEK 2nd EDITION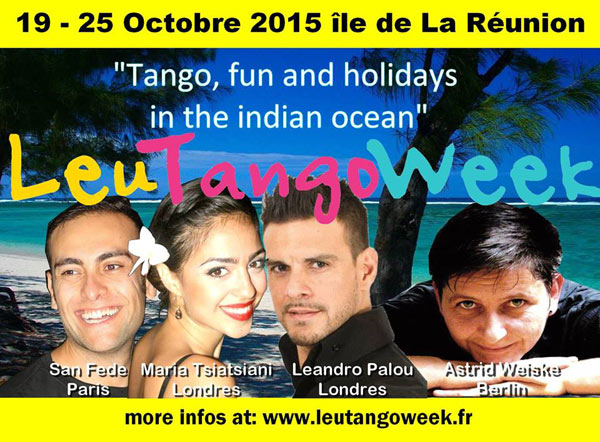 The Registration is open for LEU TANGO WEEK (LTW) 2nd EDITION which takes place at Saint-Leu, Reunion October 19 – 25, 2015.
San Fede writes: Hi guys ! after the extraordinary QTF Berlin, join us in the indian Ocean for this Queer friendly festival ! Where is Reunion Island? in PARADISE ! More info at www.leutangoweek.fr.
The tango teachers are
LEANDRO PALOU (UK/Argentina)
MARIA TSIATSIANI (UK/Greece)
ASTRID WEISKE (Germany)
SAN FEDE (France/Argentina)
Plus de surprises à venir!!!