Otar Bagaturiya's Favourite Image from The Queer Tango Image Archive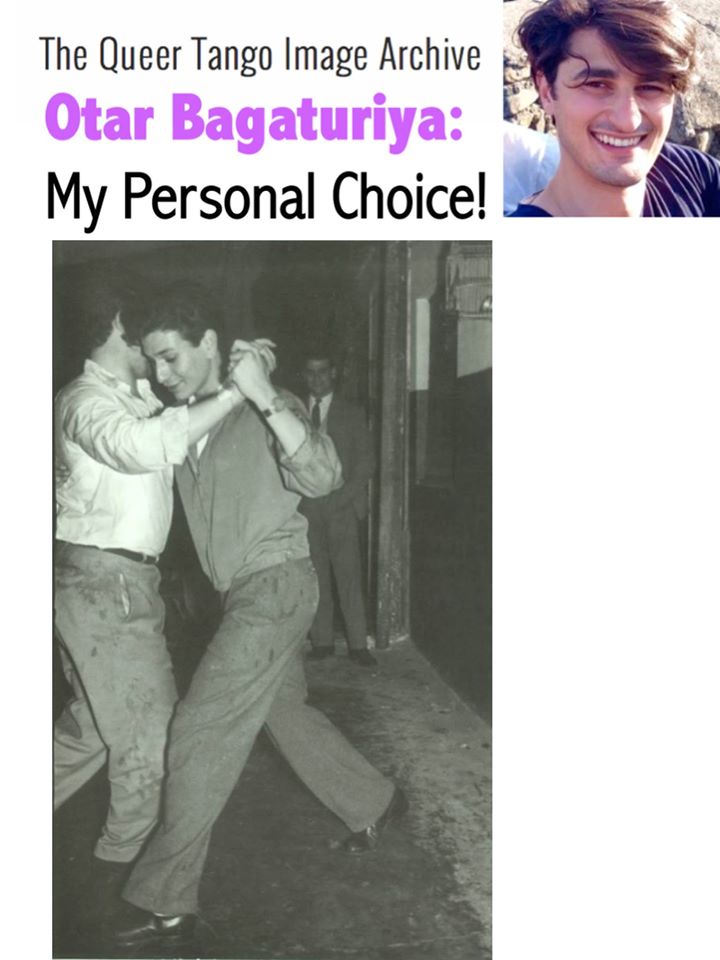 Who likes what – and why?
The Queer Tango Image Archive is starting a series where people who make a difference to Queer Tango choose an image from the Archive and tell us why they like it.
Our first "Guest Curator" Otar Bagaturiya says, 'I like this picture the most, because it seems to me that these two guys are not marines, or factory workers, not from a football team or some other "men only" community. They look like two young, sexy guys enjoying themselves and each other, enjoying dancing tango. Also I like the face of the man that stands in the back. He clearly likes what he sees and is fascinated by the dance of these two. When I look at this picture, I can feel the emotions of all three guys captured in it. Joy!'
Otar Bagaturiya runs 'Salida', the 'Salida' international Queer Tango festival in St Petersburg with Mikhail Kapitskiy, Yana Khalilova, and Natalia Merkulova.
See Otar's favourite image in The Queer Tango Image Archive.