Yuko Artak and Liliana Chenlo teaching in Buenos Aires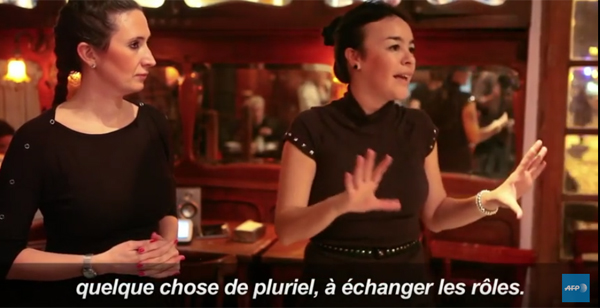 Video (2:42): Watch this short film is about Queer Tango in Buenos Aires on Youtube. We see Yuko Artak and Liliana Chenlo AKA Tango Fem teaching Queer Tango. Soundtrack in Spanish. Subtitles in French.
A version of this video with subtitles in English has been published on facebook by AJ+ (https://www.facebook.com/ajplusenglish/videos/802027079938801/) titled 'It Takes Two To Tango'.