Geneva Queer Tango Meeting #2 – Save the Dates!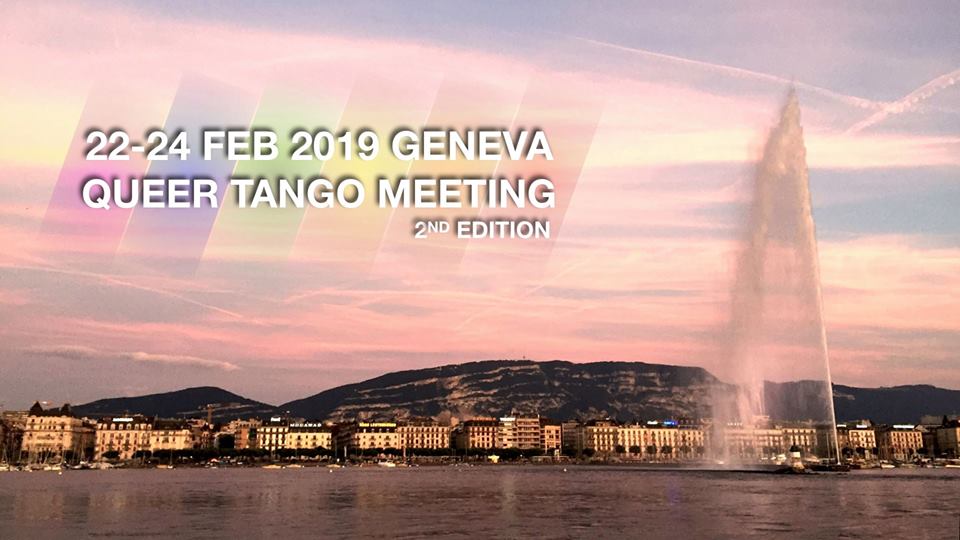 February 22-24, 2019, Geneva Queer Tango Meeting #2, Switzerland.
Here we come again with the 2nd edition of our Festivalito!
We want to have you dancing with us for two Night Milongas and an all-day Maratoncita (with Brunch)!
Milongas times and places:
– FRIDAY from 8 pm to 1 am and SATURDAY 7 pm to 1 am
Ecole de dance ZOU, 1 Rue Gourgas
– SUNDAY Brunch and Marathon: from 1 pm to midnight
Dialogai, 5 Rue du Levant.
There are more surprises coming up!
Check facebook regularly for updates.
AND INVITE YOUR FRIENDS!
HOW TO SIGN UP?
Send an email to katia.abbondanzieri@gmail.com
or a facebook message to Katia Tangueradelcirco. Please indicate your full name, arrival day, and where you're coming from. Once this is done, you are IN.
The event has a limited number of 80 places. So don't wait too long!
IMPORTANT: It is NOT enough to click on "Going" on the facebook invitation.
For any other info about the event please write to dansons@queertango-geneva.ch
Price: 50 Euros, including all the dancing, drinks and fingerfood at the night milongas and the Sunday brunch.
Save the dates!