Soledad and Yuyú Dance a Milonga (2014)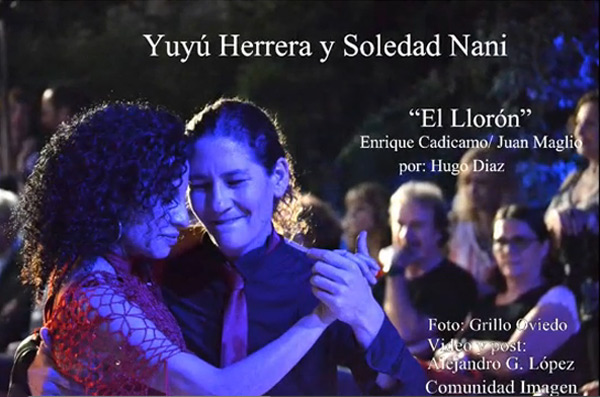 Photo: Yuyú Herrera and Soledad Nani (leading).
Video (2:17): Soledad Nani danced Yuyú Herrera 'El Llorón' by Hugo Diaz at Milonga Solidaria del Patio at La Casa Nacional Del Bicentenario in Buenos Aires, December 2014. Photo (above) by Grillo Oviedo and video (below) by Alejandro G. López.